Artist Series - "Bigsby" Red Blend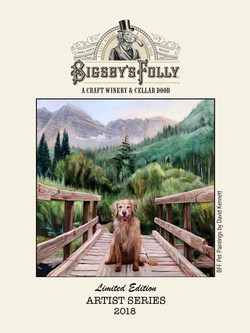 Limited Edition Artist Series, Bordeaux-Style Red Wine Blend featuring original artwork by local Colorado painter David Kennett of BFF Pet Paintings. Cabernet Sauvignon base with Merlot, Malbec, Petit Verdot and Cabernet Franc.
10% of prodeeds will be donated to the Animal Rescue of the Rockies.
Pick-Up Only at Bigsby's Folly, Denver, Colorado.