Visit Us
CLICK HERE FOR CARRY-OUT & ONLINE ORDERS
Welcome To Our Winery, Restaurant & Private Events Venue
Great wine begins with great grapes. Not having a winery tethered to just one remote vineyard allows us to source the best fruit possible. By bringing the vineyard to our guests, an unsurpassed wine experience is accessible to all - wine enthusiasts and novice drinkers alike. We maintain an unprentious and welcoming environment that supports relaxation, and encourages learning and creativity for those looking for something more.
Tasting Room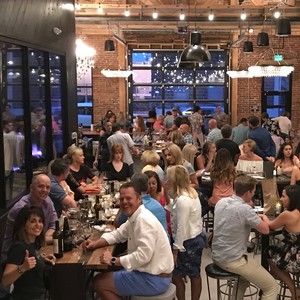 Our tasting room is a comfortable, inviting urban setting that offers a range of wines available by taste, glass or bottle. Curious? Ask for a tour of our production facility. Hungry? No problem, we offer a full menu and are always happy to recommend pairings for your favorite wine selections.
Blending Sessions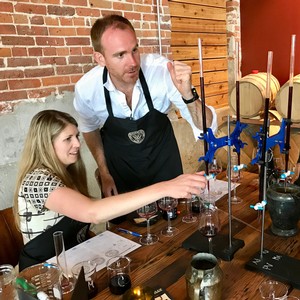 Be a Winemaker for a Day
Our private blending sessions allow you to be "Winemaker for a Day"; learn the winemaker's art while blending your own red wine from California's esteemed appellations. Take home a bottle of your own special blend that same day featuring your own custom label; order cases of your personally-crafted wine to share with friends and family at anytime.