Custom Blending Session

"Winemaker for a Day"
Our custom blending sessions allow you to be a Winemaker for a Day; learn the winemaker's art while blending your own red wine from California's esteemed appellations. Take home a bottle of your own special blend that same day featuring your custom label; order cases of your personally-crafted wine to share with friends and family at anytime. Serve at a special event, resell as a fundraiser or give away as a corporate gift.
$75 per person. Iincludes 1 bottle of wine with custom label for each person. Additional bottles $30 each.
FREE Blending Session ($45 value) with purchase of 5 additional bottles per person.
Click on wine bottles below to visit or CUSTOM LABELS GALLERY.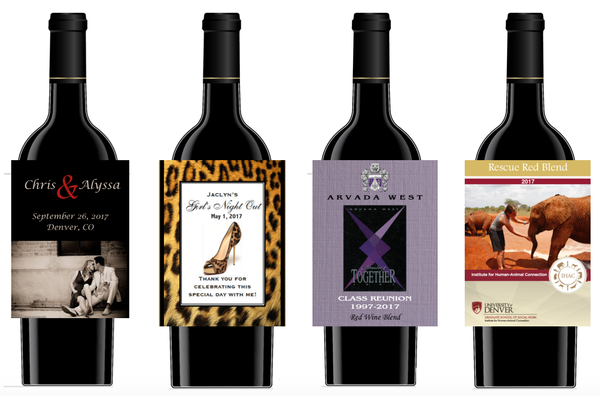 TUESDAYS 6:30-8:00PM and SATURDAYS 4:00PM-5:30PM.
We can accomodate up to 12 people for each interactive 90-minute experience.
Other dates/times available for groups of 8 or more people.
Click HERE to request an appointment or HERE to purchase a GIFT CERTIFICATE.