Due to Covid-19 restrictions, we kindly ask all guests to be mindful of our seating time limits so we may honor all of our reservations. We estimate 2 hours for each seating.
Please check with your server if you would like to request an extension and we will do our best to accomodate.

Water available upon request.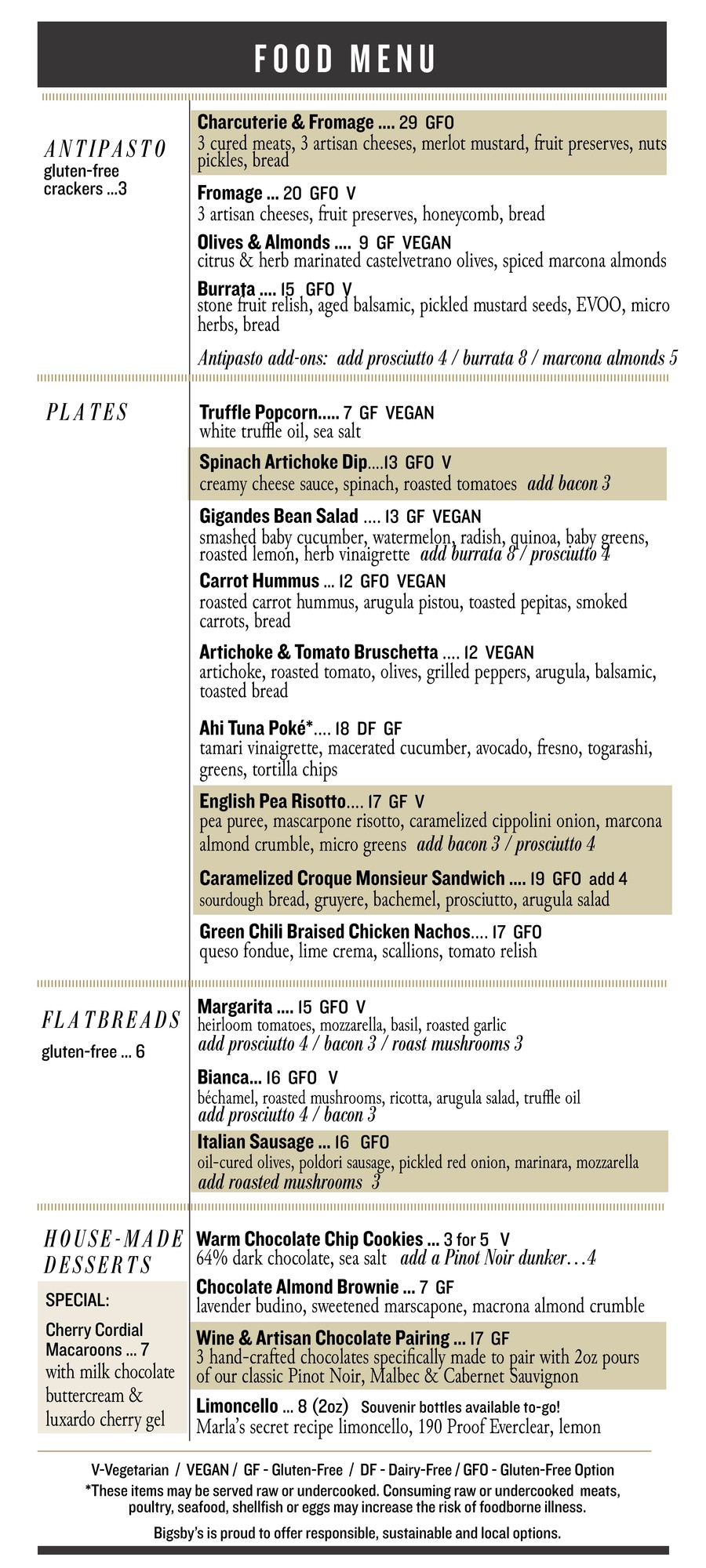 To avoid raising menu prices, Bigsby's has added a 3.9% Living Wage Surcharge to offset Denver's increased minimum wage. We are grateful for your ongoing support.