Tasting Room & Experiences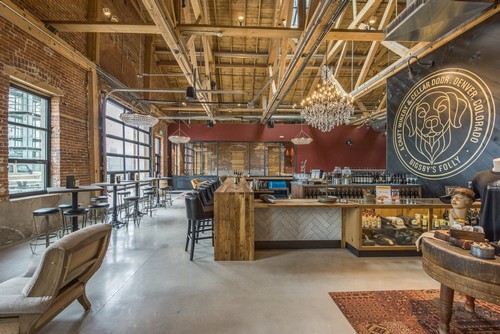 Step back in time to the halcyon days of the Roaring 20s
Our tasting room combines modern industrial style with the natural attributes of its historic location. Enjoy views of the Colorado Rockies and railroad on the front patio or retreat to the secluded courtyard for something a little more intimate. Our contemporary food and exemplary service are complemented by a cellar boasting the finest collection of wines from California, Oregon...and Colorado.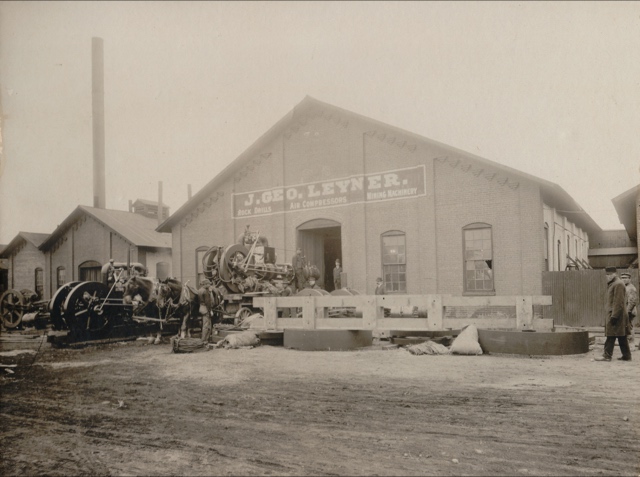 The J. George Leyner Engineering Works plant (now Bigsby's Folly) was built in 1886. Leyner revolutionized the mining industry with a series of novel rock drills which improved the health and safety of drillers at this turn of the century and even to this day.
Contact:
visit@bigsbysfolly.com
(720) 485-3158
Hours
Monday-Thursday - 4pm to 10pm
Friday - 2pm to 11pm
Saturday - 10:30am to 11pm, BRUNCH until 2:30pm
Sunday - 10:30am to 8pm, BRUNCH until 2:30pm
Special hours & events are posted on our CALENDAR.
Address
3563 Wazee Street, Denver CO 80216 (at 36th Street A-LINE Pedestrian Bridge)