Artist Series Crush Walls 2018 "Chris Haven"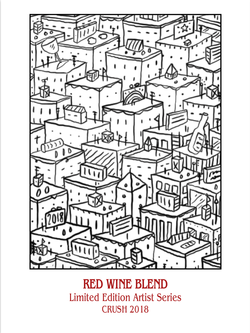 Limited Edition Artist Series, Bordeaux-Style Red Wine Blend featuring original artwork by local Colorado artist CHRIS HAVEN. "RESERVE" Cabernet Sauvignon, Merlot, Malbec, Petit Verdot and Cabernet Franc.
Prodeeds from each bottle will be donated to the RiNo Art District.
Pick-Up Only at Bigsby's Folly, Denver, Colorado.